Today I'm wearing Vaseline Lip Therapy Rosy Lips. How adorable is the size? Very! It is so tiny it fits in even the smallest pockets. Shocking that it only costs you $1.99 because it's amazing. Like all Vaseline products, it protects and heals chapped lips - but, this one also leaves a rosy, pink tint. It also smells much better than plain Vaseline. I now want the Bejeweled Jar. Hmm... maybe I will try to bedazzle the one I already have!
Perfectly Glossed Kisses,
Sutton
Today I'm wearing a variation of this vintage-cool KENZO sweater, repping one of my favorite brands hard.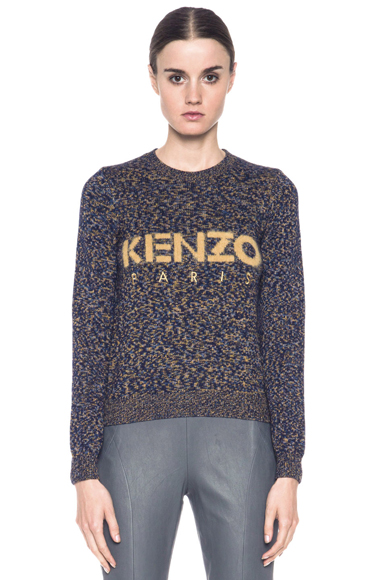 This one's available at Forward by Elyse Walker for $441, and, unlike mine, has the added advantage of a yellow marled pattern. There's also this one for $340 at Ssense -
kinda dig the idea of nodding to KENZO's cool factor by wearing a classic logo knit instead of one of the tigers or eyes that tend to wear out their welcome by the end of the season.